6 Day Amsterdam Spotlight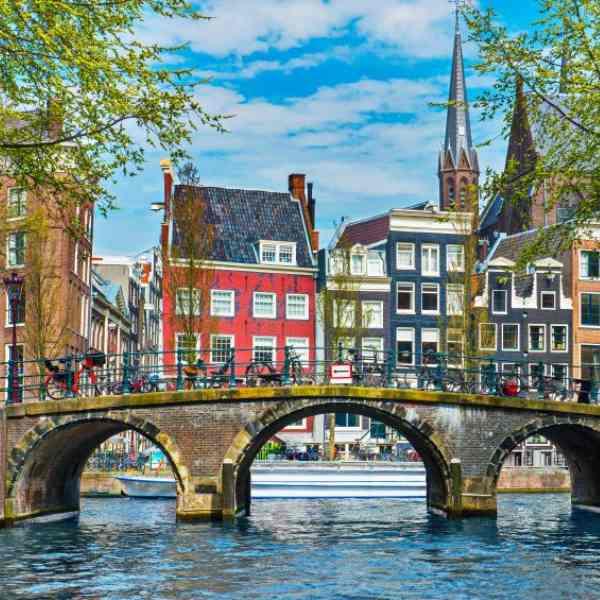 6 Day Amsterdam Spotlight
Uncover the allure of Amsterdam during this spotlight on the enchanting Dutch capital; a city with many secrets, yet nothing to hide. Renowned and celebrated for its labyrinth of picturesque canals, and uniquely progressive culture, Amsterdam truly offers something for everyone, and generally much,
much
more. The city abounds in history, allowing you to walk in the footsteps of Dutch masters Van Gogh and Rembrandt, sip beer in the original Heineken brewery, and retrace wartime history in the famed Anne Frank House. Not far outside of Amsterdam, a taste of the iconic Dutch countryside awaits, with its pastoral charm and centuries-old windmills offering postcard-perfect memories. Let the treasures of Amsterdam reveal themselves on this iconic spotlight adventure.
Kensington Tours creates private trips from the world's finest ingredients. Tailor-made with care by your personal Destination Expert, your personalized trip is always a one-of-a-kind experience made just for you. Expert local guidance and 24/7 service come standard.

We create personalized trips based on your preferences, this means no two trips are the same. Our expertise in over 90 countries worldwide means we take on all the complexities and logistics of planning your trip, so you can simply enjoy.
Whether you're looking for culturally immersive experiences, relaxation, culinary delights, exclusive access or unique places to stay, we make it happen. While your local private guide takes it one step further by helping you authentically experien
...