10-day Cruise to British Isles: England & Ireland to Amsterdam from London (Southampton), England on Norwegian Dawn
on Norwegian Dawn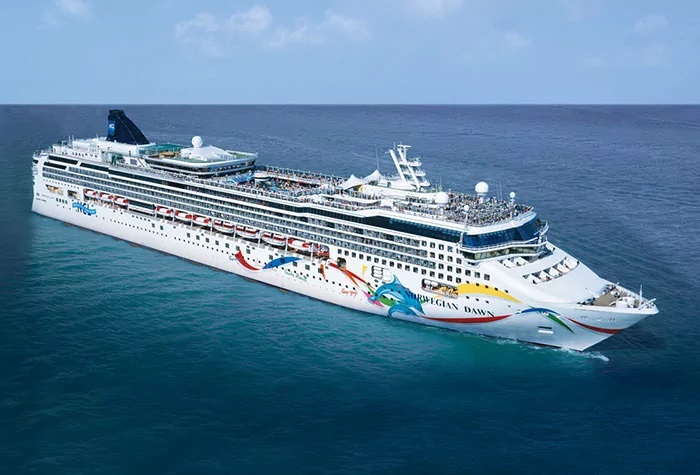 Immerse yourself in the history, culture and local traditions of the British Isles with Norwegian. Uncover the hidden gems of Northern Ireland while traveling outside Belfast to the Antrim Coast where some of the world's most spectacular and unspoiled scenery awaits your discovery. Then fall in love with Bruges, from the medieval town's meandering canals to charming historic buildings. (Don't forget to stop in the delicious chocolate shops!).
About Norwegian Cruise Line

Norwegian Cruise Line has been the premier innovator in the cruise line industry for over 54 years. We were the first to eliminate set dining times and provide guests with the freedom to cruise on their schedule to over 490 incredible destinations around the world. Our award-winning fleet provides an unparalleled onboard experience and will continue to expand with the arrival of our Prima Class ships starting in 2022.
Guests are welcomed aboard with a wide variety of complimentary and
...
| Day | Port | Arrive | Depart |
| --- | --- | --- | --- |
| 1 | SOUTHAMPTON LONDON, GREAT BRITAIN | | 5:00 PM |
| 2 | PORTLAND ENGLAND, GREAT BRITAIN | 7:00 AM | 5:00 PM |
| 3 | CORK COBH, IRELAND | 11:00 AM | 7:00 PM |
| 4 | DUBLIN DUN LAOGHAIRE IRELAND | 7:00 AM | 7:00 PM |
| 5 | BELFAST NORTHERN IRELAND, UNITED KINGDOM | 7:00 AM | 3:00 PM |
| 6 | KIRKWALL, GREAT BRITAIN | 1:30 PM | 8:30 PM |
| 7 | Invergordon, Great Britain | 7:00 AM | 6:00 PM |
| 8 | NEWHAVEN EDINBURGH SCOTLAND, UNITED KINGDOM | 7:00 AM | 6:00 PM |
| 9 | AT SEA | | |
| 10 | ZEEBRUGGE BRUSSELS BRUGGE, BELGIUM | 8:00 AM | 6:00 PM |
| 11 | Amsterdam, Netherlands | 7:00 AM | |